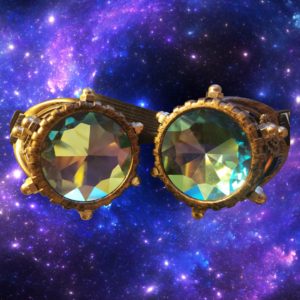 Sharing the Prism Realm codes as they have come through 🌟 It has been immensely supportive to bring a sense of play, discovery and "don't know mind" zero point into daily experience by playing with these goggles. Looking back this is the same joy from a kaleidoscope or any magical device which bends light/our visual perception experienced as a child! We sensed that reality was a flowing beautiful pattern and these assist us to see it even more, open the perception and choose wisely. We never know what we already know until we do, its so awesome, often hilarious and/or delightful as it unfolds!
This delightful tool came as a gift in response to asking "Universe please show me, show me" whatever the big IT is which is showing up for re-alignment etc to function (an emotion, program, a memory, a trigger or desire, dreaming realities etc.) Over time asking as a check in/ regular practice to be shown a few years at this point, our Universe gifted the Prism realm over this last summer/Lionsgate as a place to visit in meditation or exploration what have you. At that time it was an ethereal realm to visit for solutions, clarity, expansion which resembled reflecting diamond fractals to sit in front of like a curved wall of windows/portals or tv screen like information transmissions without the tv part. (It still is a realm but more has come to support this in the physical too for us to inCORporate into the lightbody.)🤩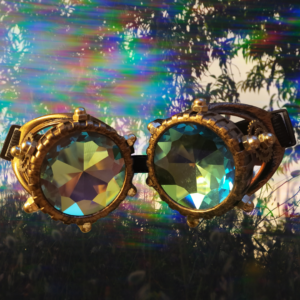 At a Halloween costume store a few weeks ago they had these amazing carved glass goggles in the steampunk section which I found to be for the Prism vision! This was a gift from the Universe to play with the Prism realms on a whole other level. I have also heard the terms Prism Vision or Prism Eyes which can be activated and used for multi-dimensional sight. Lightbody technology. Essentially we feel and see our way through and whatever is important for us to see pops/magnetizes into our awareness as a fractal. Then we put on our Prism goggles or Kaleidoscope or even Andaras in the eyes to see the fractals and multiple lenses to comb through and know what is aligned. I hope this makes sense and brings you all so much fun, delight, clarity and conscious creator Being joy too! Feeling all of us do this somehow and am excited to share these ideas. Thank you all 💖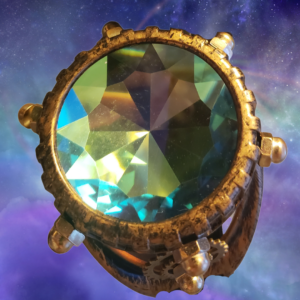 A little shorter code summary: The Prism realm presents as a
multidimensional consciousness state of crystalline fractals to assist us all in seeing clearly and thoroughly.
The codes offered for support which have assisted tremendously for any challenges with the rollercoaster experience to stop and tune in, also very beneficial to expand the Present are:
Remember to remember! Don't get stuck of fixed on one view. If you feel stuck visit the Prism Realm or get your goggles on!
Be aware of forgetting/descending/amnesia and becoming myopic/stuckness or looping.
Make sure to run IT (whatever it is whether decision, action, use of resources or voice etc) through 1000 fractals before making a decision of how to use your energy, how to direct it into form.
In loving service,
Merissa Indigo Miracles
divineDNAblueprint.com
TIP JAR Heart donations to support our service much appreciated
Venmo @MerissaIndigoM
Paypal merissaindigo@gmail.com
New Earth love contributions are graciously appreciated. The incoming quantum financial system is a giving and receiving from the heart as we flow and exchange energies, resources and wisdom.
Blessings and Cosmic Grace,
Merissa Indigo Miracles